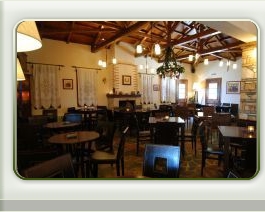 ---
Our Recipes.
Pork with peaches
Ingredients:
1,5 kg pork
2 lt peach juice
2 peaches
Olive oil
Corn flour
Execution:
First we slice the pork into thin rectangular pieces. Then we fry the pork slightly into hot oil. Afterwards we add the peach juice and we let the mixture boil on a medium fire. As soon as the pork is ready we add the corn flour and the chopped peaches into the sauce. And that's it, our meal is ready.
This plate should be served while still warm.
Chicken with ouzo
Ingredients:
200 gr Chicken filet
40 ml ouzo
100 ml cream
40 gr feta cheese
pepper
Execution:
We begin by slicing the chicken into thin rectangular pieces. Then we fry the chicken slightly on both sides. After that it is time to add the ouzo and light the mixture on fire. Then we add the cream and we let the sauce boil slowly for a few minutes.
When our sauce is close to being ready we turn off the stove and sprinkle the feta cheese on top of the sauce.